Glenmorangie
Based near the town of Tain in north-east Scotland, the Glenmorangie Distillery produces single malt whiskies with a reputation that has spread far beyond the borders of its native land.
"The refined complexity of its whiskies"
Glenmorangie's logo is inspired by the Hilton of Cadboll Stone, which was erected near the distillery site in the eighth century. The central seal, the "Signet", is thought to symbolise the Pictish belief in the interconnectivity of earth, fire and water. For Glenmorangie, it represents the refined complexity of its whiskies.
Glenmorangie - It's Kind of Delicious and Wonderful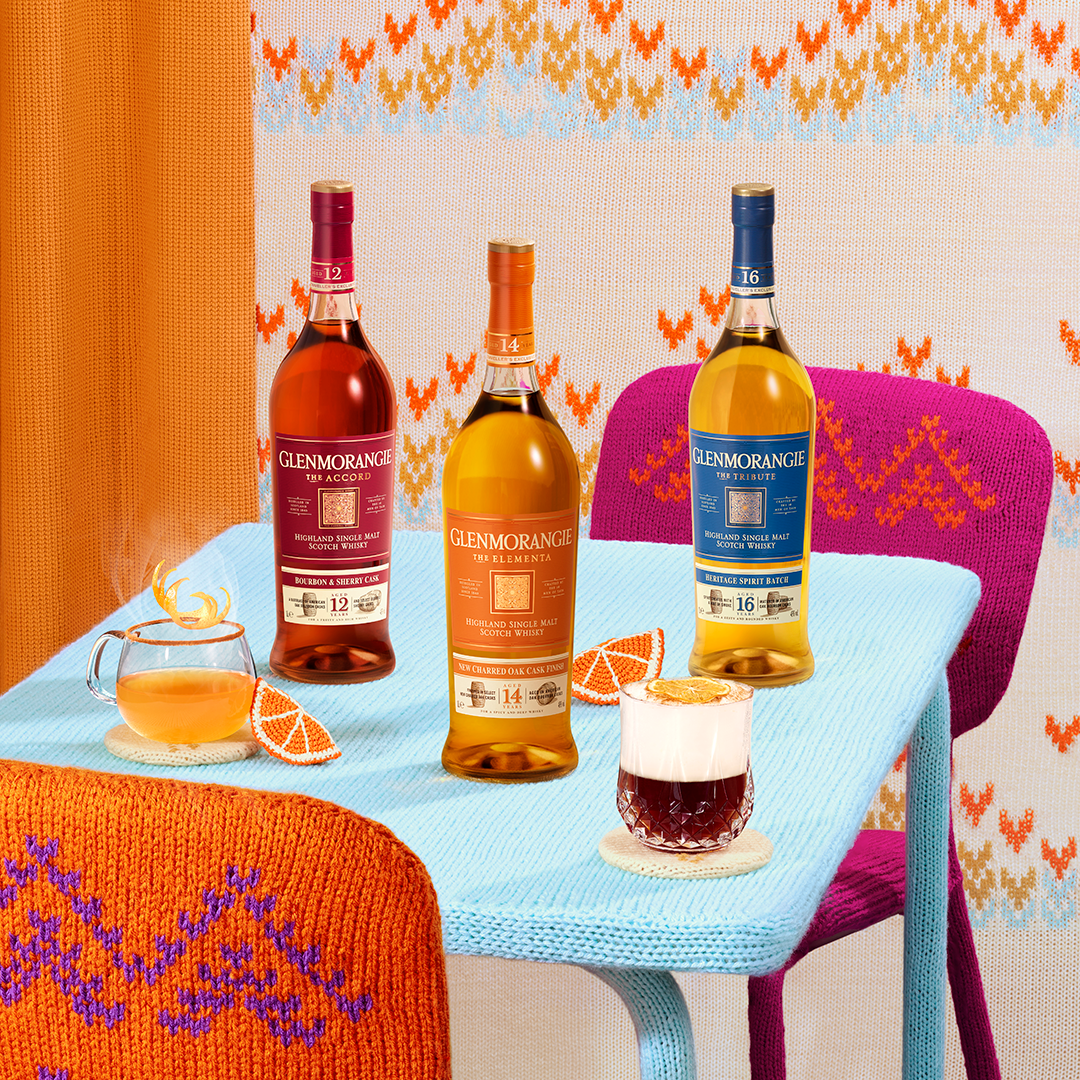 Unique distillation process
To achieve this quality, Glenmorangie Scotch whisky is produced with a unique distillation process that uses the tallest stills in Scotland. Expertly matured in only the finest oak casks, the resulting single malt is testament to the savoir-faire that has been passed down from generation to generation.
At Glenmorangie we believe that all tastes are possible. Deep in the Highlands of Scotland, we have been dreaming up delicious single malt whiskies for more than 175 years. Starting with water, wood, yeast and barley, we craft our fruity, more delicate spirit in stills as tall as a giraffe, to allow more space for taste and aroma. Then we age it in the world's finest casks. Led by Director of Whisky Creation Dr Bill Lumsden, we are on a mission to bring new flavours and possibilities to the world of single malt.