Remy Martin
Team up for excellence.
Behind every success, there is a collective story. Toast to yours with Remy Martin.
Sharing the pursuit of excellence since 1724.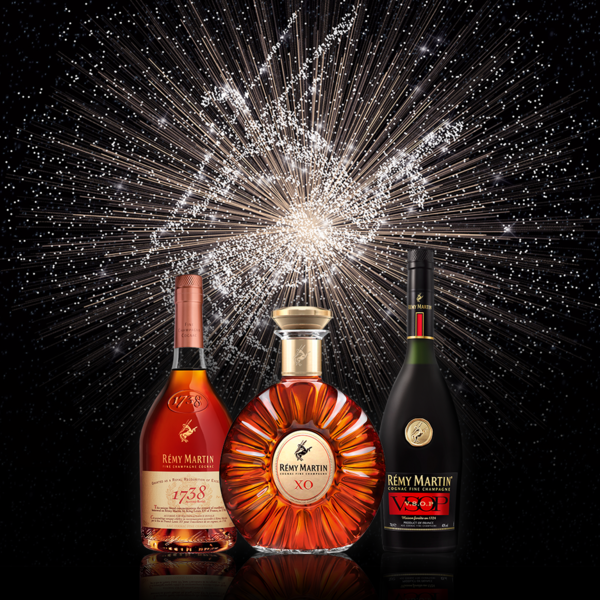 "The exclusive collection"
Since 1724, the House of Rémy Martin has drawn its identity from the very heart of the Cognac region, Cognac Fine Champagne. An exclusive selection of grapes from the most sought-after vineyards which offer greater aging potential, a longer maturation in oak casks, and the Cellar Master's savoir-faire together give rise to a cognac of unique aromatic intensity: Rémy Martin Cognac Fine Champagne.

Rémy Martin® XO is the signature of our Cellar Master who, with his expertise, blends up to 400 eaux-de-vie from the two​ most sought-after vineyards of Cognac - Petite and Grande Champagne. His art of blending allows to express the full aromatic spectrum of this extra-old Cognac. Rémy Martin XO is the ultimate expression of Fine Champagne and a tribute to our passionate commitment to time, tradition and respect of the land.
Remy Martin - rooted in exception
The youngest cellar master
Born in Cognac on 14 September 1980, Baptiste Loiseau is a genuine and committed enthusiast, immersed in the love of his work. He was appointed deputy cellar master in 2011 and cellar master in spring 2014, becoming the youngest person ever to be appointed a Cellar Master in all of Cognac.

Remaining close to the world of winegrowing and always careful in his choices, Baptiste Loiseau combines expertise with experience. His qualities are the guarantee of the Rémy Martin style for future generations.