Louis XIII
Each decanter is the life achievement of generations of cellar masters.
The design, with its distinctive shape and fleur-de-lys motif, is modelled on a 16th-century flask uncovered from the battlefield of Jarnac, France. Our founder Paul-Émile Rémy Martin took the flask as the basis for our now world-famous decanter.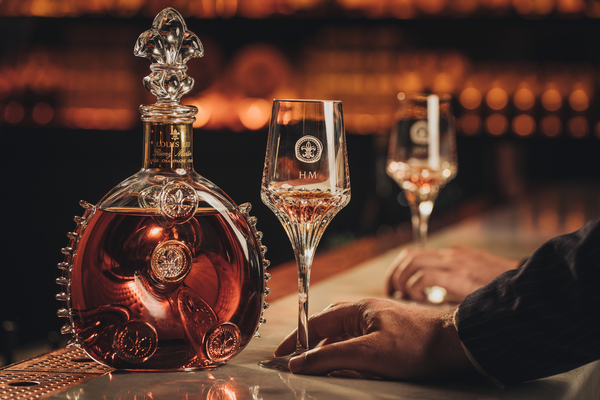 "The first cru of the cognac region"
Distilled from grapes grown in the chalky soil of Grande Champagne, the first cru of the Cognac region. It matures slowly inside age-old oak casks, watched over by generations of Cellar Masters. Over the decades, a mysterious communion between the air, the wood and the eaux-de-vie culminates in a magical firework of flavors and aromas.
Louis XIII - The conquest of time
The prestige
For over a century, LOUIS XIII has been synonymous of refinement the world over. Created in 1874, it was exhibited at the Paris Universal Exhibition of 1900 and soon established itself as a symbol of French taste and sophistication. In the years that followed, it captivated the royal courts of Europe and became a permanent feature at the most prestigious hotels.