Cointreau
The House of Cointreau was founded in 1849 in Angers, France, where Edouard Cointreau perfected the recipe. Since the first cocktail book was published in 1862, Cointreau has been the most mentioned brand of spirits & liqueurs.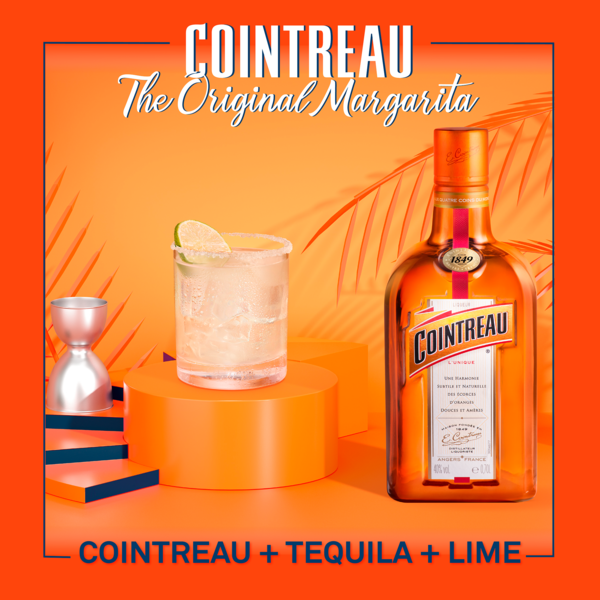 The essential for any bar
Cointreau is the crystal-clear orange liqueur essential for any home bar. It is at the heart of more than 350 of the world's most celebrated cocktails including The Original Margarita, The Cosmopolitan, and The Sidecar.
What makes Cointreau unique ?
Our product

The perfect balance
This full-strength, 80-proof spirit has the versatility to mix with any type of liquor to craft a more elevated cocktail. Distilled from a blend of all-natural sweet and bitter orange peels, Cointreau has a perfectly balanced flavor beloved by mixologists and bartenders worldwide. The superior distillation process maintains the quality of the orange peels and preserves their natural essential oils, lending Cointreau its unique, highly aromatic qualities.