Aperol Spritz
Italy's #1 Cocktail
Aperol, the perfect aperitif, bright orange in color, light on alcohol, but with a bittersweet and refreshing taste deriving from the infusion of a blend of high-quality herbs and roots. Created by the Barbieri brothers in 1919, the original recipe has remained unchanged and a secret to this day. Aperol brings people together. It is about enjoying positive and light-hearted moments with whoever you want. You just need a few ingredients to recreate the Italian aperitif mood, are you ready?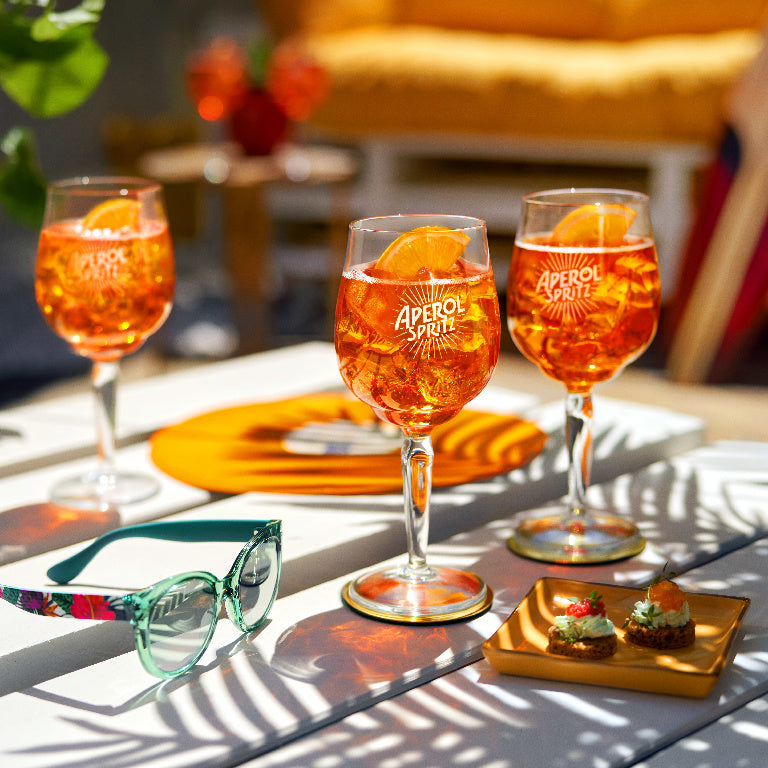 "APEROL SPRITZ RITUAL"
Experience the perfect aperitivo moment by pairing Aperol Spritz with some bite-sized appetizers – just as they do in Venice!
In Venice, it's customary to serve an Aperol Spritz with some traditional snacks called "cicchetti," (pronounced chi-KET-tee), though over the years, the versatility of an Aperol Spritz has led people all over the globe to enjoy it with different types of foods and occasions – from pizza night to brunch!
Aperol Spritz - the perfect serve